Other deals available with this hotel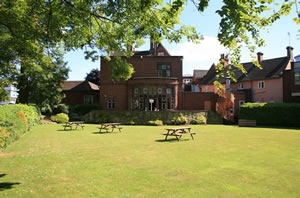 Plough & Harrow Hotel
, Birmingham
Birmingham
Expires in 5 days & 3 hours
A warm welcome and traditional hospitality awaits guests at the Plough and Harrow Hotel in Edgbaston, Birmingham.
The red brick Victorian architecture of the original building together with the large garden, lawns and plentiful car parking serves to set the Plough and Harrow Hotel apart from other Birmingham hotels.
Gradually improved and refurbished during the last two years the hotel is quickly gaining a good reputation and becoming a prominent and sought after hotel in Birmingham.
See All