Confirm your booking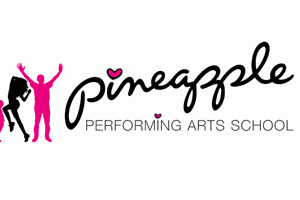 Junior Taster Class at Pineapple Studios
Hotel not included,
Greater London
Sorry the deal you were looking at has now sold out.
Please take a look at all UK hotel deals!Click here
This is a dream experience for anyone who loves singing and dancing and has ambitions to be the next Lee Mead or Leona Lewis. Whether you have been dancing for years or are a complete beginner the Pineapple Performing Arts School will cater to you. Your lesson will include one hour of singing, one hour of dancing and one hour of drama. You will get the chance to sing songs from your favourite stage shows and work with tutors that can give you an insight into working in the performance industry.

All classes start at either 2.00pm or 11.00am depending on your age and will last for three hours. On arrival you will be split into three different groups depending on your experience. Your day will then be broken up into three sections singing, dancing and drama, an hour will be spent on each area. You will need to be dressed in comfortable clothing that you can dance in and trainers or dance shoes.
Check In1 Jan 2016
Check Out3 Jan 2016
No. of Nights2
No. of Rooms1
No. of Adults2
No. of Children0
No. of Infants0
Property Id101965
Booking TypeHE
Check In1 Jan 2016
Check Out3 Jan 2016
No. of Nights2
No. of Rooms1
No. of Adults2
No. of Children0
No. of Infants0
Property Id101965
Booking TypeHE
---
Returning Customer? Sign In Here
Enter Discount Code
Enter your discount code below:
Step
4
2
. Booking Confirmation for Hotel not included
Check In1 Jan 2016
Check Out3 Jan 2016
No. of Nights2
No. of Rooms1
No. of Adults2
No. of Children0
No. of Infants0
Property Id101965
Booking TypeHE